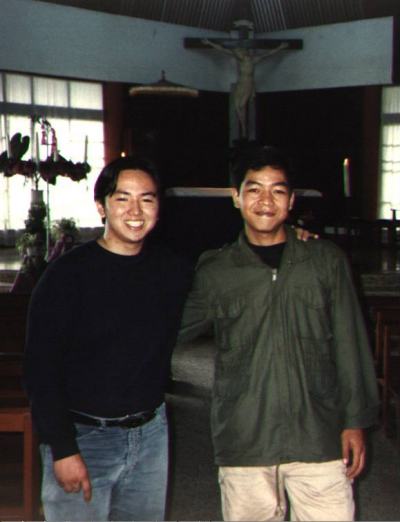 geee .. two tough guys together ! me and Joe² : )
I was at a retreat with the ITB students at Kuningan , and here
the mass usually accompanied by the sundanese traditional
music , degung , which was a very interesting experience !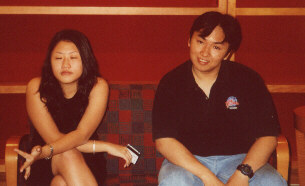 waa-hoo~ what sexy good looking blinking chick ! sorry just kidding ...
at last ! I met the famous chatter , Patrice , [Sisi or des`ree] when she was on her holiday at Sydney !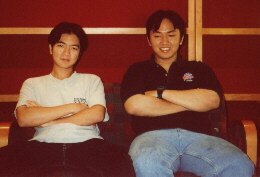 * same place *
now it's me with yoggie (y09913) my fellow cousin ... I can't believe
that I do have such a crazy cousin like him ! ; p
he is really good in teasing people but also really good in making friendship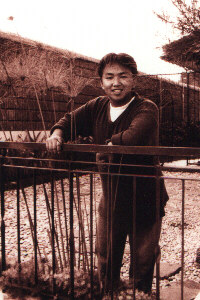 this is me at my house on January 1998
hmm ... what can i do ? I really like photography and ofcourse I always want to show off my own picture ... but gee ... from all of 'em , I like this one most !
to be continued in near future ...

please choose any menu as you wish